PEOPLE REMEMBER HOW YOU MAKE THEM FEEL.
These questions are designed in a positive light, with hopes of your client feeling all the good feels as they dive into answering them.
When you can make people feel interesting and heard while they are in your chair, they will want to come back again, and are more likely to refer their friends to you.
TIP: Just listen while they talk. Ask the question and shhhh....you do not need to think about or even share your answers. This is not about you!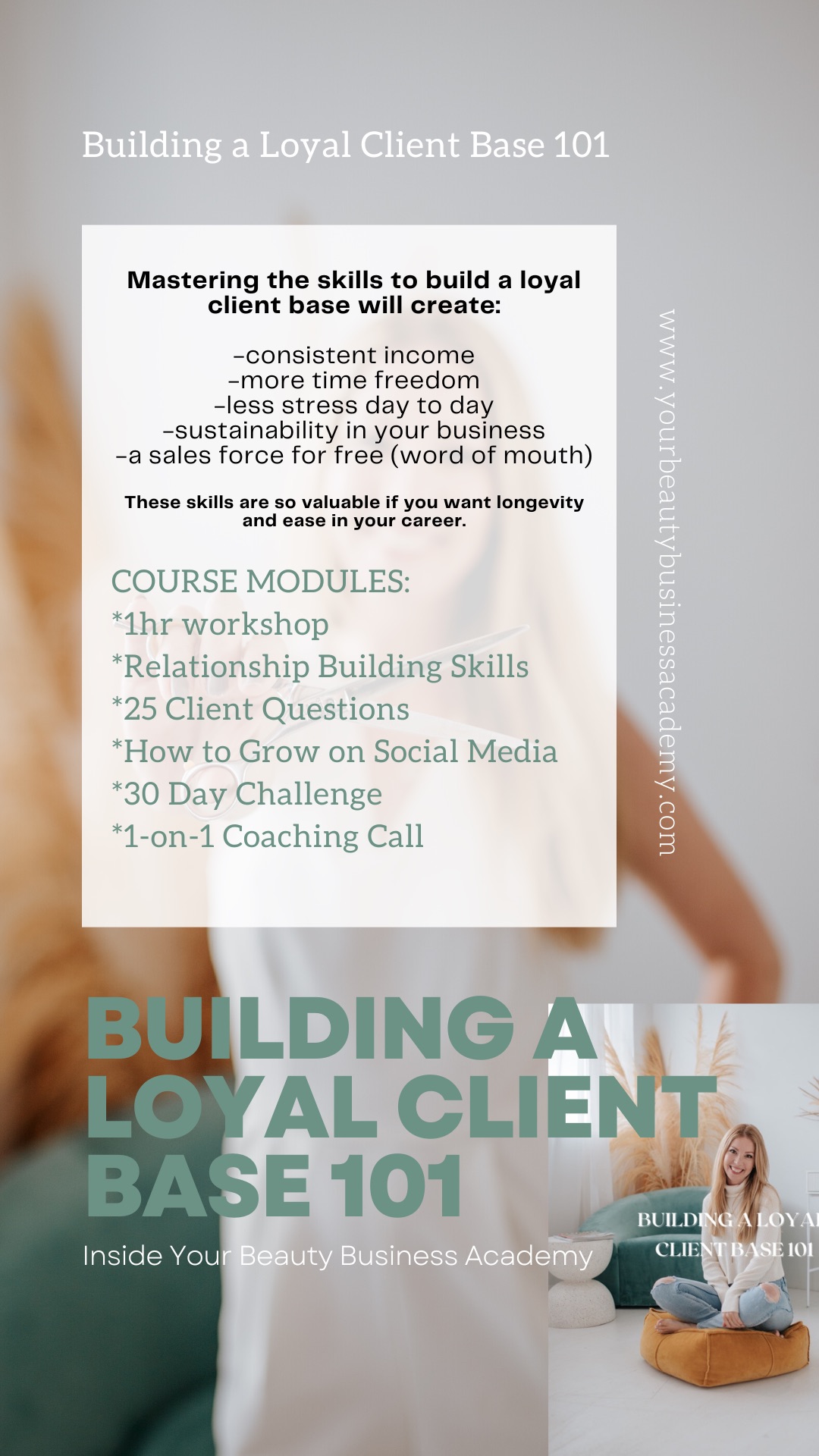 Mastering the skills to build a loyal client base, (( retain clients, have them visiting more often, getting tons of referrals and attracting new ideal clients)), creates for you a business full of choice and abundance.
This self-paced online course is full of proven ideas to build your client base in a simple way that feels really authentic.
Whether you work commission or own your own business in the beauty industry, these are the skills you need to know if you want to grow a sustainable business.
Hope to see you in the course, taking the action steps towards creating a beautiful future for yourself!

Click here to sign up.